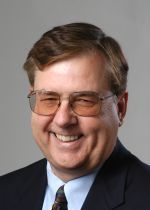 Lawrence A. Rowe
Professor Emeritus
Selected Publications
K. Mayer-Patel, B. C. Smith, and L. A. Rowe, "The Berkeley software MPEG-1 video decoder," ACM Trans. Multimedia Computing, Communications, and Applications, vol. 1, no. 1, pp. 110-125, Feb. 2005.
L. A. Rowe, "Streaming media middleware is more than streaming media," in Proc. 2001 Intl. Workshop on Multimedia Middleware, New York, NY: ACM Press, 2001, pp. 5-10.
P. K. Schank and L. A. Rowe, "The design and assessment of a hypermedia course on semiconductor manufacturing," J. Educational Multimedia and Hypermedia, vol. 2, no. 3, pp. 299-320, June 1993.
L. A. Rowe and M. Stonebraker, "The POSTGRES data model," in Proc. 13th Intl. Conf. on Very Large Data Bases, P. M. Stocker, W. Kent, and P. Hammersley, Eds., San Francisco, CA: Morgan Kaufmann Publishers Inc., 1987, pp. 83-96.
L. A. Rowe, M. D. Hopwood, and D. J. Farber, "Software methods for achieving fail-soft behavior in the distributed computing system," in Conf. Record, 1973 IEEE Symp. on Computer Software Reliability, IEEE Society Press, 1973, pp. 7-11.
Awards, Memberships and Fellowships