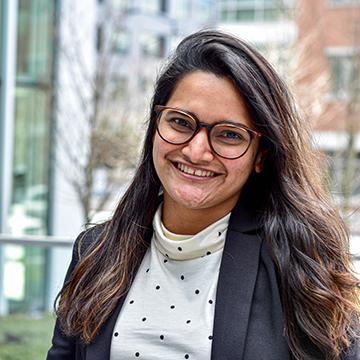 PhD Candidate
Georgia Institute of Technology
Areas of Interest
Artificial Intelligence
Security
Poster
Combating Robocalls with a Virtual Assistant
Abstract
Robocalls are now on the rise and without effective countermeasures the number of scam/spam calls people receive will continue to increase. Voice scams have become such a serious problem that people often no longer pick up calls from unknown callers. The vision of this research is to bring trust back to the telephony channel. We believe this can be done by stopping unwanted and fraud calls and offering a novel interaction model that can help enhance the trust and effectiveness of voice interactions.
Current solutions mostly rely on blacklists. However, previous work has shown that blacklists are only somewhat effective and their effectiveness decreases with caller ID spoofing. To address the threat model where caller ID is spoofed, we introduce the notion of a virtual assistant aimed at filtering out unwanted calls. To this end, we developed a Smartphone based app named RobocallGuard which can pick up calls from unknown callers on behalf of the callee and filter out non-targeted calls. We conduct a user study that shows that users are comfortable with a virtual assistant filtering out unwanted calls on their behalf. In our future work, we explore a more robust virtual assistant which can effectively block targeted robocalls. Using a combination of NLP based machine learning models the virtual assistant can determine if the caller is a human or a robocaller. To the best of our knowledge, we are the first to develop such a defense system that can interact with the caller and detect robocalls where robocallers utilize caller ID spoofing and voice activity detection to bypass the defense mechanism. By making these contributions, we aim at bringing trust back to the telephony channel and making a better telephony experience for everyone.
Bio
I am a PhD candidate in the School of Computer Science at Georgia Institute of Technology, advised by Prof. Mustaque Ahamad. My research focuses on telephony security, detection of fraud, spam/scam calls via the telephony channel. I like applying machine learning techniques to combat security problems.