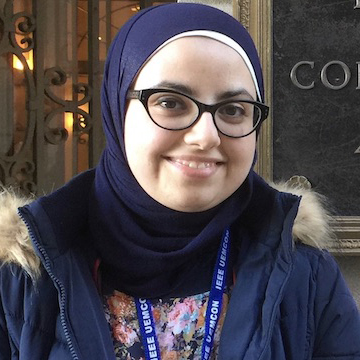 PhD Candidate
Washington University in St. Louis
Areas of Interest
Information, Data, Network, and Communication Sciences
Security
Poster
Collaborative Knowledge-Based Security Risk Assessments Using Blockchains
Abstract
Current security assessment solutions, such as malware, intrusion, or fraud detections, are centralized involving a one-party decision problem, which poses scalability, trust, and a single point of failure challenges. The blockchain technology has the potential to resolve these challenges and provide secure, highly distributed, and decentralized solutions. However, current blockchains can only track records of assessments and cannot make efficient/intelligent collaborative decisions summarizing the data stored. Thus, an extension is needed to transfer blockchains from storage engines to data processing and knowledge-based engines.
My research focuses on combining blockchains, artificial intelligence, and trust management frameworks to build decentralizing security risk assessment solutions. These solutions are collaborative, distributed, and practical for networking systems that are primarily decentralized and involve multiple untrusted parties. First, the research introduced probabilistic blockchains, an extension of the current blockchains to make efficient collaborative decisions summarizing the data stored. This establishes a new generation of blockchain applications dedicated to intelligent decision-making and risk assessment solutions. A proper reputation scheme has been proposed to define decision-maker contributions to the system based on their performance. Lately, I have been exploring the combination of probabilistic blockchains with other innovations to build a crowdsourcing framework for group decision making and risk management when the group sizes are large, and group members may want to remain anonymous. The framework is an ongoing work that has been applied to security risk assessments and has the potential to change the way that crowdsourcing forecasting applications are currently made.
Bio
Tara Salman is a final year Ph.D. candidate in the department of computer science and engineering at Washington University in St. Louis. Her research goal is to utilize state-of-art techniques in designing innovative security frameworks for future applications where the data is spread, trust is hardly ever imposed, and privacy is a key. The current research interests include computer networks security and privacy, blockchains, and applied machine learning. Tara's work has been published in many peer-reviewed conferences and journals. She has a filed patent and one book chapter. Additionally, her research has been funded by an international research grant, which she participated in writing along with many other grant writing participation. Tara has received NSF Networking Technology and Systems Early-Career Investigators Workshop 2019 Travel Award, an NSF workshop designed for early-stage faculty and senior Ph.D. students.