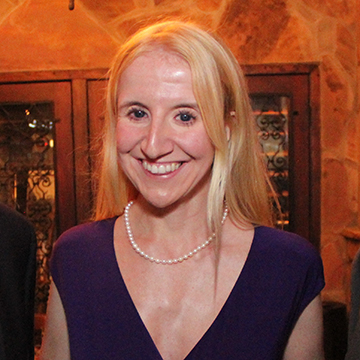 Postdoctoral Researcher
Stanford University
PhD '19 Georgia Institute of Technology
Areas of Interest
Biosystems and Computational Biology
Cyber-Physical Systems and Design Automation
Human-Computer Interaction
Poster
Wearable Haptic Devices for Sensorimotor Rehabilitation
Abstract
I am currently investigating a new method of limb rehabilitation using wearable, vibrotactile stimulation. Stroke is the leading cause of adult disability worldwide. However, rehabilitation methods remain limited and require extensive time-on-task. Traditional methods of therapy are based on exercise of the affected limbs, but up to 50% of survivors are not eligible due to low residual movement. Stimulation is an accessible modality of therapy, and there is promising preliminary evidence that mechanical stimulation may improve limb function. Wearable devices can now be designed to apply and study this mechanical stimulation method over time. The products of my work include 1) wearable and haptic technologies, 2) clinical evaluation of these technology-enabled methods, and 3) new data on physiology and human-computer interaction.
Bio
I am an NIH Postdoctoral Fellow in Mechanical Engineering at Stanford University, working in the Collaborative Haptics and Robotics in Medicine (CHARM) Lab with Allison Okamura and Maarten Lansberg. In 2019, I received my PhD in Human-Centered Computing from the School of Interactive Computing at the Georgia Institute of Technology, advised by Thad Starner. I earned my bachelor's degree in Electrical Engineering with Highest Honors from the Georgia Institute of Technology in 2013.
My research focuses on human-machine systems, including wearable devices and haptics. These unique forms of technology allow machines to be closely connected to the human body, and thus have enormous potential in the fields of healthcare and human augmentation. While most researchers use wearable devices for sensing, my work explores technology as an intervention -- to improve learning, health, or rehabilitation. Evaluation of these interventions in turn provides new data on mechanisms of the body and mind, leading to new questions in physiology and human-machine interaction.
During my doctoral work, I defined the capabilities of a new haptic training method. Haptic input (force feedback and touch) provides an especially powerful modality for training motor tasks because of its direct application to the relevant body parts and the resulting sensory activation that is a key component of normal movement. Currently, I am examining new methods of limb rehabilitation using wearable, mechanical stimulation. My other work includes mobile tools to quantitatively measure sensorimotor function, metrics for text entry evaluation, and a brain-computer interface method.