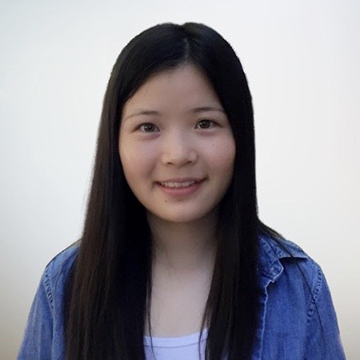 PhD Candidate
Yale University
Areas of Interest
Computer Architecture and Engineering
Security
Cryptography
Poster
Building Hardware Architectures for Post-Quantum Cryptography
Abstract
We are currently living in a digital world where different forms of digital communication are being constantly used. The digital communication, most times, relies heavily on hardware devices ranging from high-end servers, to mid-end mobile phones, and most of the time to low-end embedded devices. To ensure data privacy and authenticity when using these hardware devices, cryptographic primitives need to be embedded as a trustworthy security guard. However, there are always malicious attackers attempting to break the widely deployed cryptosystems. More recently, the rapid development of quantum computers also poses severe threats to many commonly-used cryptographic schemes. All of these threats urge researchers to keep improving existing cryptographic schemes, while at the same time searching for new solutions that are potentially resistant against attacks from quantum computers. The search for such new cryptographic primitives stimulated the emergence of a new research field called Post-Quantum Cryptography (PQC).
My research intends to bridge computer architecture and PQC algorithms and demonstrate the importance of that bridge between abstract algebraic theory and real-life hardware deployments. With the target of choosing the next-generation of cryptography, NIST initiated a PQC standardization process in 2017. The selection of candidates among submissions based on different mathematical problems is not an easy task, as PQC schemes are usually much more complicated and expensive compared to current cryptographic schemes (e.g., RSA, ECC, etc). A good understanding about these new PQC schemes not only requires thorough security analysis, but also a comprehensive analysis of the performance of these schemes on different platforms. The performance metric is also an important factor for NIST to determine the selection criteria as well as the final standards. This motivated my research on the hardware implementation of different families of PQC schemes where each family is based on a unique mathematical problem, including: lattice problems, supersingular isogenies, error correction codes, and hash functions. My research target has always been "design, implement, prototype, and evaluate PQC on real hardware (e.g., FPGAs and ASICs)".
Bio
Wen Wang is a sixth-year PhD student in the Electrical Engineering Department at Yale University, advised by Professor Jakub Szefer. Her research intends to bridge computer architecture and post-quantum cryptography. She has worked on the proposal of hardware-friendly algorithms for cryptographic operations, software optimizations for various post-quantum cryptosystems, and designs of secure, scalable and efficient hardware/software architectures for different families of post-quantum cryptography targeting new-generation heterogeneous computing platforms. She received her Bachelor's degree from University of Science and Technology of China in 2015.