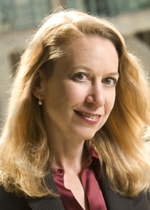 Info Links
Research Centers
Biography
Dr. Marti Hearst is a professor in the School of Information at UC Berkeley, with a zero-percent appointment in the Computer Science Division. Her primary research interests are user interfaces for search engines, information visualization, natural language processing, and MOOCs. She wrote the first book on Search User Interfaces.
Prof. Hearst received her BA, MS, and PhD degrees in Computer Science from the University of California at Berkeley, and she was a Member of the Research Staff at Xerox PARC from 1994 to 1997.
Prof. Hearst has received an NSF CAREER award, an IBM Faculty Award, two Google Research Awards, an Okawa Foundation Research Grant, and four Excellence in Teaching Awards. She is an ACM Fellow.
Education
1994, Ph.D., Computer Science, UC Berkeley
1989, M.S., Computer Science, UC Berkeley
1985, B.A., Computer Science, UC Berkeley
Awards, Memberships and Fellowships