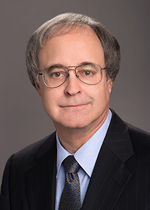 Alan J. Smith
Professor Emeritus
Info Links
Research Areas
Computer System Performance Analysis, I/O Systems, CacheMemories, Memory Systems
Biography
He received his S. B. from MIT and a Ph.D. Stanford University.
Awards/Honors/Lectureships:
Harry Goode Award of the IEEE Computer Society, 2006, for outstanding contribution to the information processing field, citation reads: "For leadership in the measurement and evaluation of cache and memory system performance."
2008 IEEE Reynold B. Johnson Information Storage Systems Award "for contributions to the performance analysis of computer storage systems, including improvements to disk caches, prefetching and data placement."
A. A. Michelson Award of the Computer Measurement Group (CMG), 2003.
The award is given as a lifetime achievement award for making significant, lasting contributions to the field of computer measurement and performance.
Fellow of the American Association for the Advancement of Science, 2001.
Fellow of the ACM, 2000.
Fellow, IEEE, 1988.
Awards, Memberships and Fellowships