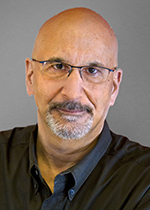 Info Links
Research Centers
Teaching Schedule
Fall 2023
Biography
Jeffrey Bokor is the Paul R. Gray Distinguished Professor of Engineering in the department of Electrical Engineering and Computer Sciences (EECS) at UC Berkeley, with a joint appointment as Senior Scientist in the Materials Science Division at Lawrence Berkeley National Laboratory. He currently serves as Chair of the EECS Department. From 2012-2017, he served as Associate Dean for Research in the UC Berkeley College of Engineering. From 2004 until 2012, Prof. Bokor held a joint appointment as Deputy Director for Science at the Molecular Foundry, a nanoscale science research center at Lawrence Berkeley National Laboratories (LBNL). He received the B.S. degree in electrical engineering from the Massachusetts Institute of Technology in 1975, and the M.S. and Ph.D. degrees in electrical engineering from Stanford University in 1976 and 1980, respectively. From 1980 to 1993, he was at AT&T Bell Laboratories where he did research on a variety of topics in laser science, as well as semiconductor physics and technology, and held several management positions. He joined the Berkeley faculty in 1993. His current research activities include nanomagnetics/spintronics, carbon nanotube and graphene electronics, nanophotonics, and nano-electromechanical systems. He is a fellow of IEEE, APS, and OSA.
Education
1980, PhD, Electrical Engineering, Stanford University
1976, MS, Electrical Engineering, Stanford University
1975, BS, Electrical Engineering, MIT
Selected Publications
Y. Kang, J. Bokor, and V. Stojanovic, "Design Requirements for a Spintronic MTJ Logic Device for Pipelined Logic Applications," IEEE Transactions on Electron Devices, vol. 63, no. 4, pp. 1754--1761, 2016.
S. B. Desai, S. R. Madhvapathy, A. B. Sachid, J. P. Llinas, Q. Wang, G. H. Ahn, G. Pitner, M. J. Kim, J. Bokor, C. Hu, H. P. Wong, and A. Javey, "MoS2 transistors with 1-nanometer gate lengths," Science, vol. 354, no. 6308, pp. 99--102, Oct. 2016.
T. Schenkel, C. C. Lo, C. Weis, S. Lyon, A. Alexei, and J. Bokor, "Scalable quantum computer architecture with coupled donor-quantum dot qubits," U.S. Patent 8,816,325. Aug. 2014.
B. Lambson, Z. Gu, D. Carlton, and J. Bokor, "Concave nanomagnets with widely tunable anisotropy," U.S. Patent 8,766,754. July 2014.
J. Bokor, N. C. Emley, and D. Carlton, "Nanomagnetic signal propagation and logic gates," U.S. Patent 8,134,441. March 2012.
Y. Wang and J. Bokor, "Ultra-high-resolution monolithic thermal bubble inkjet print head," J. Micro/Nanolithography, MEMS, and MOEMS, vol. 6, no. 4, pp. 043009-1-10, Oct. 2007.
J. Bokor, "Prospects for emerging nanoelectronics in mainstream information processing systems," in IEEE/ACM Intl. Conf. on Computer Aided Design -- Digest of Technical Papers, New York, NY: ACM Press, 2006, pp. 647-648.
D. Hisamoto, W. Lee, J. Kedzierski, H. Takeuchi, K. Asano, C. Kuo, E. Anderson, T. King Liu, J. Bokor, and C. Hu, "FinFET--A self-aligned double-gate MOSFET scalable to 20 nm," IEEE Trans. Electron Devices, vol. 47, no. 12, pp. 2320-2325, Dec. 2000.
Awards, Memberships and Fellowships